In the Project Management for the Masses podcast and blog I recommend a number of resources to help move your careers and lives forward. So I thought it would be helpful to create a resource page that you can always come to. I'll add to it as I learn more. I recommend bookmarking it for your reference and convenience. Enjoy!
Disclosure: Some of the links below are affiliate links, and at no additional cost to you, I will earn a commission if you decide to purchase. I have experience with all of these companies, and I recommend them because they are helpful and useful. Please do not purchase these products unless you feel you need them or that they will help you achieve your goals.
Resources for PMP Exam Preparation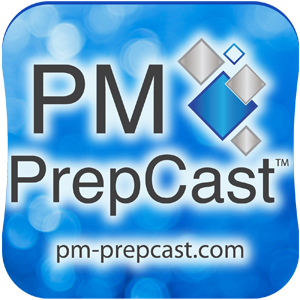 The PM Prepcast: This is the fantastic online course I took myself to pass the PMP exam on my first try.  If you want me to talk for a long time, ask me why I think this is the best way to prepare for your PMP exam 🙂  The course, taught by Cornelius Fichtner, brings so much value for what it costs that I initially found it hard to believe.  If you'd like more details on why I think this is the best investment you can make if you plan on taking the PMP exam, check this post.
---
My Favourite Tools
Mind mapping is my favourite way to get my thoughts organized, and there's no better tool out there than MindMeister.
You can create a free account here, or use the discount code MASSES for a 10% discount on the first month of any paid plan.
---
Resources to Propel Your Career
Fast Track Promotion: With this extensive course, Farnoosh Brock will take you by the hand to get you in a position to get promoted in your job.  I test drove this program and was absolutely blown away by the value that she delivers.  Check it out by clicking here.

Manage Your Job Search: This is a fantastic, fantastic book on how to manage your job search as a project manager.  Johanna Rothman will take you by the hand and show you how to keep your sanity as you look for your next job – all the while managing your job search as a project. If you are a project manager looking for a next job, this book is a must read. You can also listen to my interview with the author, Johanna Rothman on episode 24 of the podcast.
---
Resources for Project Management Learning
Essentials of Project Management: I wanted to find a good resource for those wanting to learn more about project management and found this program by Andy Kaufmann, PMP. In order to recommend it to you with confidence, I actually asked Andy for an evaluation code and took the course myself. The course is absolutely fantastic and I decided to promote it here. Andy is a natural, dynamic instructor and you will get a fabulous introduction to PM concepts.
Advanced Project Management: If you liked the Essentials of PM course above, or are ready to take your PM knowledge to the next level, this is the course for you. It's also taught by Andy Kauffman.
Mastering Multiple Projects: Mastering Multiple Projects is a 5 step self-paced course with video training and all the documents you need to streamline your work. This is put together by Elizabeth Harrin from girlsguidetopm.com. This is a great resource if you often have to manage multiple projects and need to stay on top of them.
WBS Coach: If you want to learn the basic building block of any project, the Work Breakdown Structure is the best place to start – and the WBS Coach training by PMStudent.com is definitely the material I recommend. I read the eBook and it introduces the reader to the WBS the right way. It's a fantastic resource.
Better Project Status Reports: This is a course offered by the excellent Elizabeth Harrin, whom I interviewed for episode 12 of the show. One of the main ways of getting your message across more clearly is through project status reports. But what are project status reports really useful for? Who reads them and why do we create them? The Better Project Status Reports course will help you get your message across more clearly.
ProjectManager.com Resources: This is a great page of free resources by Jason Westland and ProjectManager.com. Watch training videos, download books and read articles to learn how to manage projects.
Agile and Scrum: Skyrocket Your Productivity The Agile Way: Unleash the Power of proven Agile Practices and Boost your Personal & Professional Results – This is a great introductory course to Agile practices that you can use to improve your personal and business productivity. The course is taught by Danilo Tambone, and it is very well designed. If you want a no-nonsense intro to Agile practices, this is what I recommend.
---
My Own Training Resources
Please check back as I continue to add my favourite PM resources to this page.