Podcast: Play in new window | Download
In this episode I speak with Brendon Baker, author of the excellent book Valuable Change: What You Need to Know to Ensure Your Change Pays Off. This was a very practical read and I was able to start adopting some of the principles Brendon describes right away.
Brendon Baker
In a world filled with armies of consulting graduates sitting in dimly-lit rooms retroactively justifying why the latest 'transformational' initiative went ahead…Brendon is converting others to a radical new idea…
Keep it simple.
We are all involved in changing our organizations, whether we know it or not. The issue is the industry has over-complicated it. From the obtuse jargon and untold reams of paperwork, it's just too hard, too confusing, and too academic.
You don't have time for that. No one does.
As a leading expert in the field, Brendon Baker has consulted on over $10 Billion in change across a range of industries. This has included public infrastructure, business/cultural transformations, shared service implementations, restructures, process overhauls, technology deployments, social policy, & more.
Brendon Baker is the Managing Director of the Valuable Change Co.
His mission: Help Change Leaders Drive Real Value.
Topics
Listen to this episode to listen to Brendon's take on these questions:
What's the difference between a project and a change initiative? Is there a difference?
The Three Valuable Questions:

Why are we doing it?
How will we prove it?

The burden of proof lies within the project

What are we doing?

How to handle "'We've tried formalizing this type of thing in the past and all we did was create red tape. Our teams are good at delivering. We prefer to just let them get on with it.""
What makes a change valuable?
Why do we tend to move straight from idea to planning/execution?
What is the Valuable Question Map?
How can a project or change provide its own proof?
What makes a decision courageous?
How do we tease out intrinsic motivation within a change initiative?
The momentum path: how to go from despair to fanaticism
How to get started?
---
Links mentioned in this episode
Discount code for the PM Prepcast, November 2021: Nov21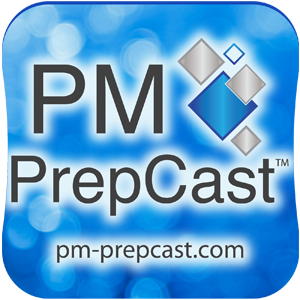 Discount code for $19 off: Nov21
To get a $19 discount, visit the PM Prepcast website, click to order the and enter the promo code Nov21 at checkout.